"This walnut is tricky."
"First I get it stuck. Then it breaks."
"I did it! Look! I see the seed!?!"
Cracking nuts is tricky business, especially when you're only 2 years old, but it's a challenge my friends embraced with joy. Of course, they still found plenty of other work when their hands needed a rest from the nutcracker.
They shared stories: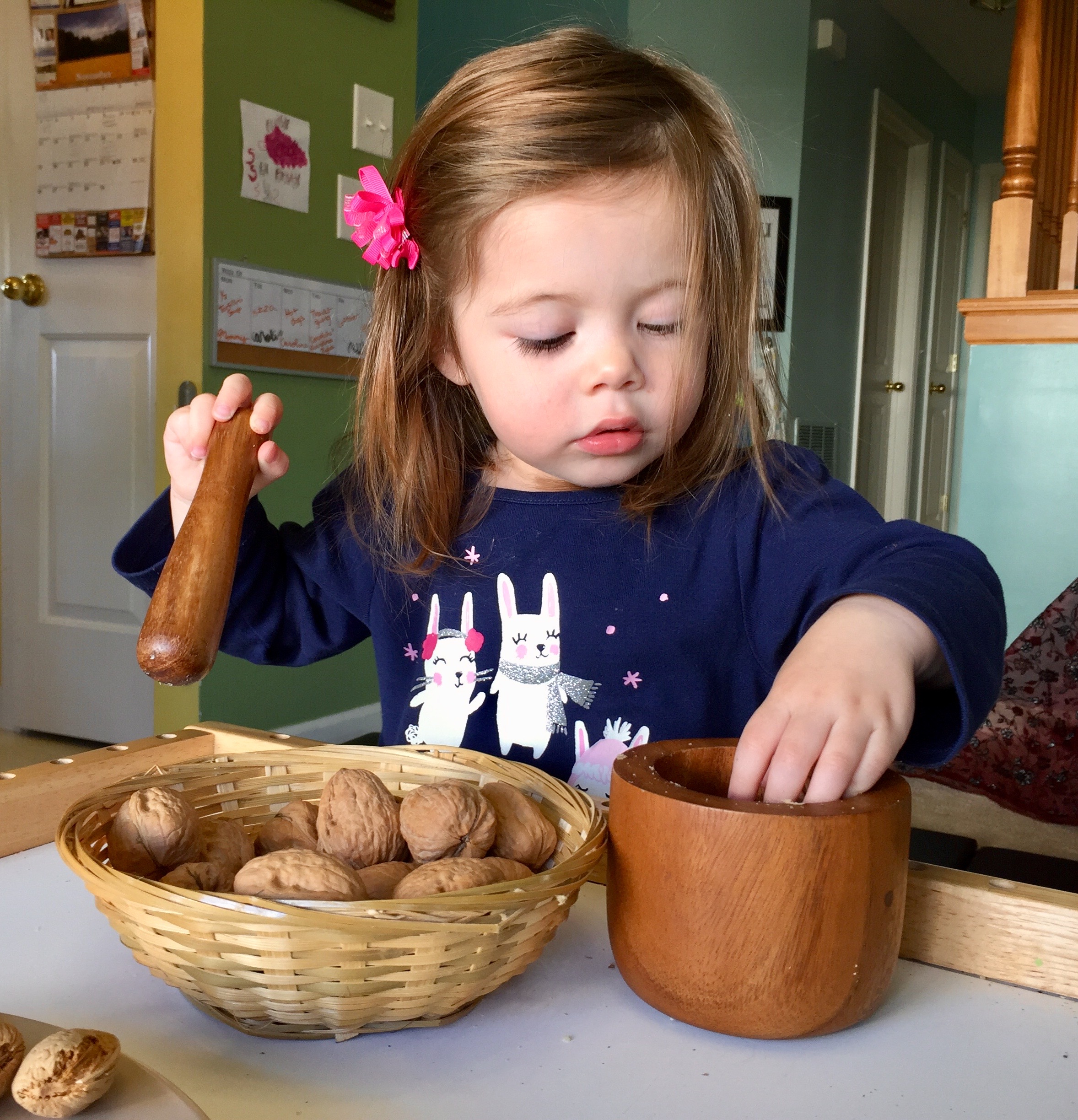 "I'm cooking the nuts. Mix. Mix. Mix."

"This one looks looks a turtle. This one is too! They are swimming together."
"This one is a crocodile…or maybe a frog RIBBIT! RIBBIT! RIBBIT!"
They made discoveries: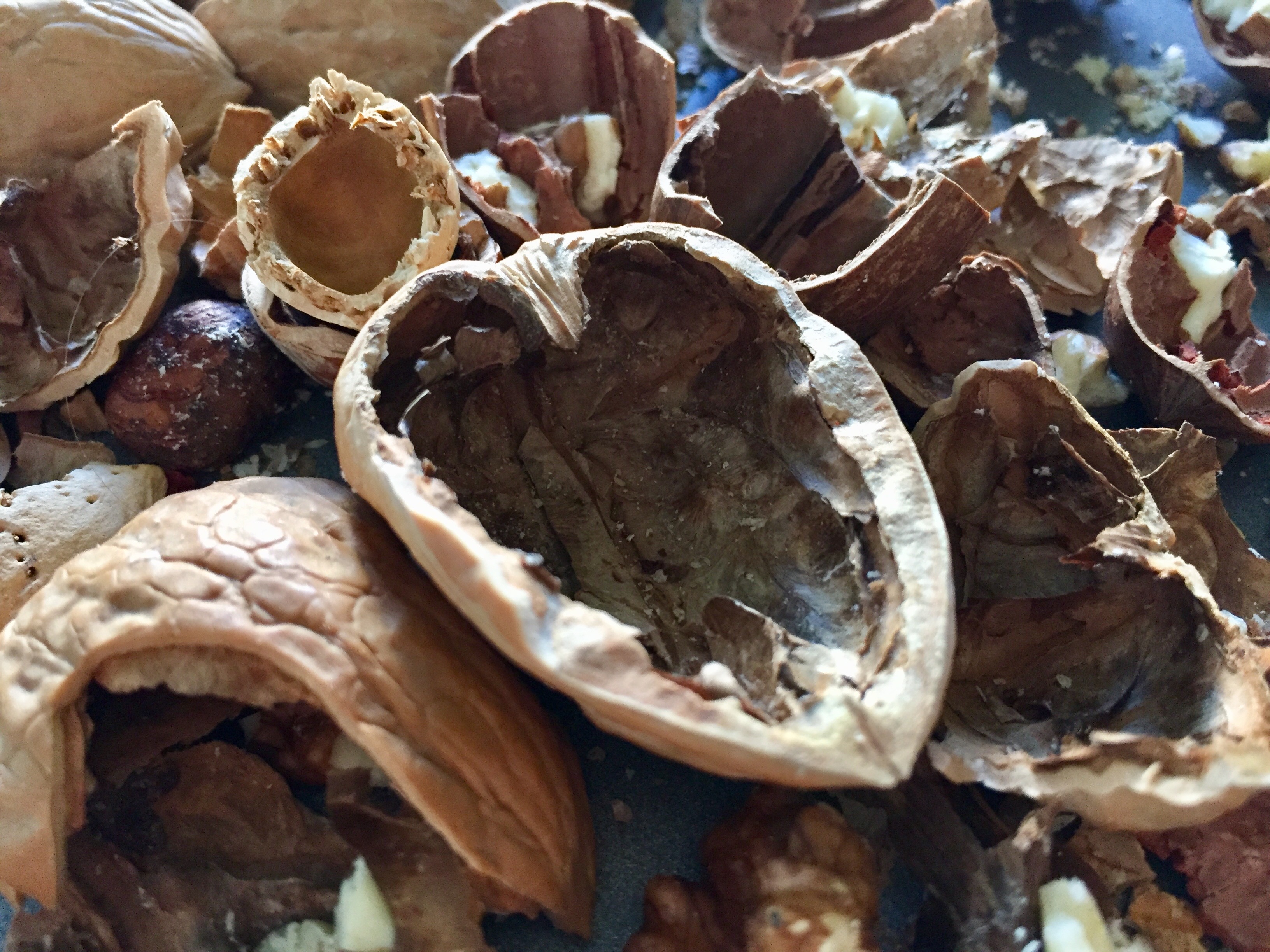 "I hear the nut shaking."
"This shell smells different?"
"I see a heart inside!"
They found differences:
"The walnuts are BIG! The hazelnuts are little."
"The almonds fall down. The hazelnuts stand up."
"This one is brown, dark brown. This one is not."
We often view skill acquisition from a top-down approach ("This is how I can teach children to            ", for example). The truth is, children are constantly extending their own skills by simply exploring the world around them. To my friends, an invitation with mixed nuts is a fun way to play, but they are also practicing:
Self-Confidence
Trust
Conversational turn-taking
Negotiation skills
The Scientific Method
Sequencing
Classification
Pencil grip
Geometric thinking
1:1 correspondence
I encourage you to keep your eyes and ears open to all of the ways children teach themselves through play. Let them show you what they are already capable of and you just might be surprised to see skills well beyond their years.